Give your team a unique and engaging training experience!
Training Delivery Options:
Self-paced and fully interactive online course available. Bulk prices available for large groups.
Effective Strategies to Gain Compliance and Maintain Personal Safety
This current and relevant online training gives your employees the tools to confidently communicate health and safety guidelines with the public. Employees will identify how to safely communicate requirements for mask wearing, social distancing as well as utilize practical de-escalation strategies. Through multimedia video, participants are taken through typical COVID-19 related scenarios, with our violence prevention expert providing commentary, analysis and skill reinforcement.
Subjects covered:
Maintaining social distance
Assertive and respectful communication
Customer/client compliance
Enhanced customer service response
De-escalation strategies
Safe response to escalated behaviors and threats
Colleague support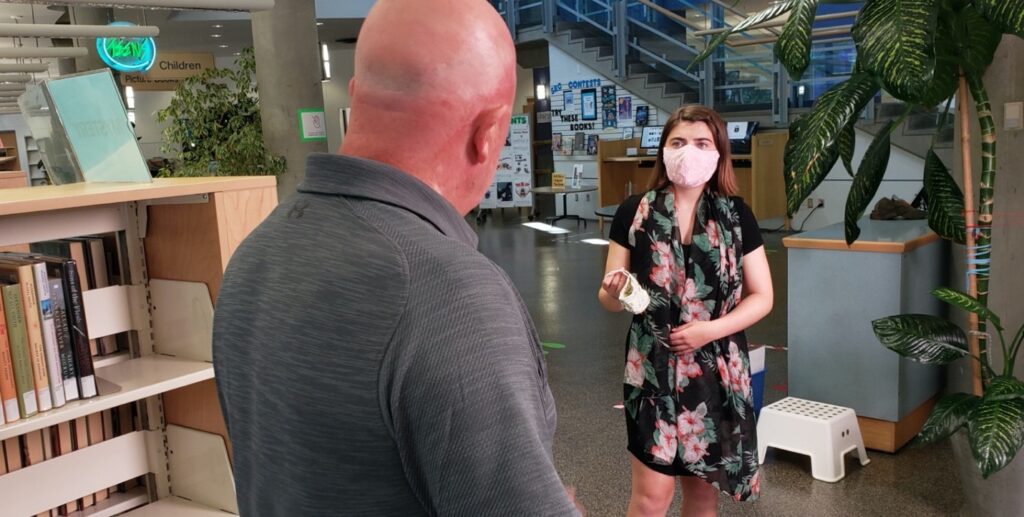 Engaging Training That Inspires
Our COVID-19 training program is designed to give staff the skills and confidence to safely and professionally communicate COVID-19 health and safety guidelines in their workplaces. We use current language focused on COVID-19, while allowing flexibility around mandatory vs encouraged use of masks. A leading expert in workplace violence prevention takes participants through the steps of assessing risk via ARETE awareness levels, pre-planning, visualization, boundary setting, gaining compliance as well as key de-escalation strategies.
Ready to give your team the confidence and skills to safely respond to and manage public interactions?