Give your team a unique and engaging training experience!
Training Delivery Options:
Self-paced and fully interactive online course

Or contact us to schedule a live webinar
Through interactive video role-plays and activities, learners are comprehensively trained to manage various levels of conflict in their workplaces. This learning option is derived from four interactive modules, complemented with knowledge assessments, a final examination, as well as a certificate of completion.
Start Now | $89.95
Learn to assess and respond safely and effectively
ARETE Conflict Management & De-escalation Training provides employees with the tools to safely and effectively de-escalate escalated situations and prevent threats and acts of workplace violence. This training is engaging and easy to follow and gives your employees immediately useful communication skills that enhance their confidence and ability to respond to hostile behaviors and extremely challenging situations. Say YES to your workers assuming greater responsibility for their safety, and recognizing their critical role in responding to situations and behaviors.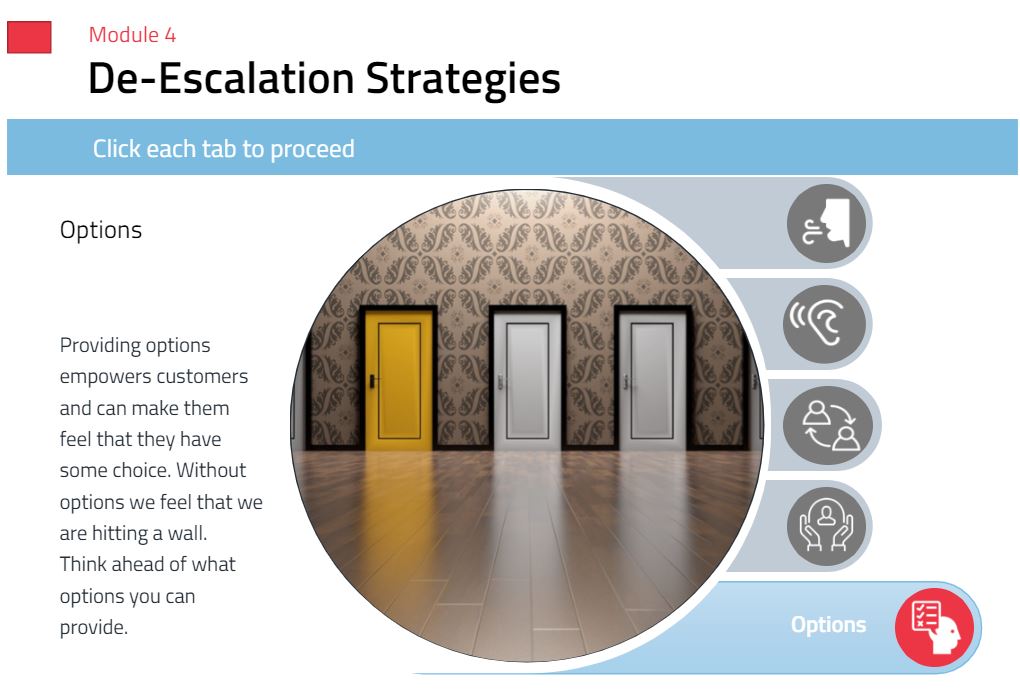 What We Cover:
De-escalation Strategies | Video Review and Analysis

ARETE Awareness and Threat Assessment

Recognition of Warning Signs

Response to Customer Profanity, Abuse, Threats

Safe Disengagement Strategies

Pre-planning and Managing our Response
Personal Safety Concepts and Strategies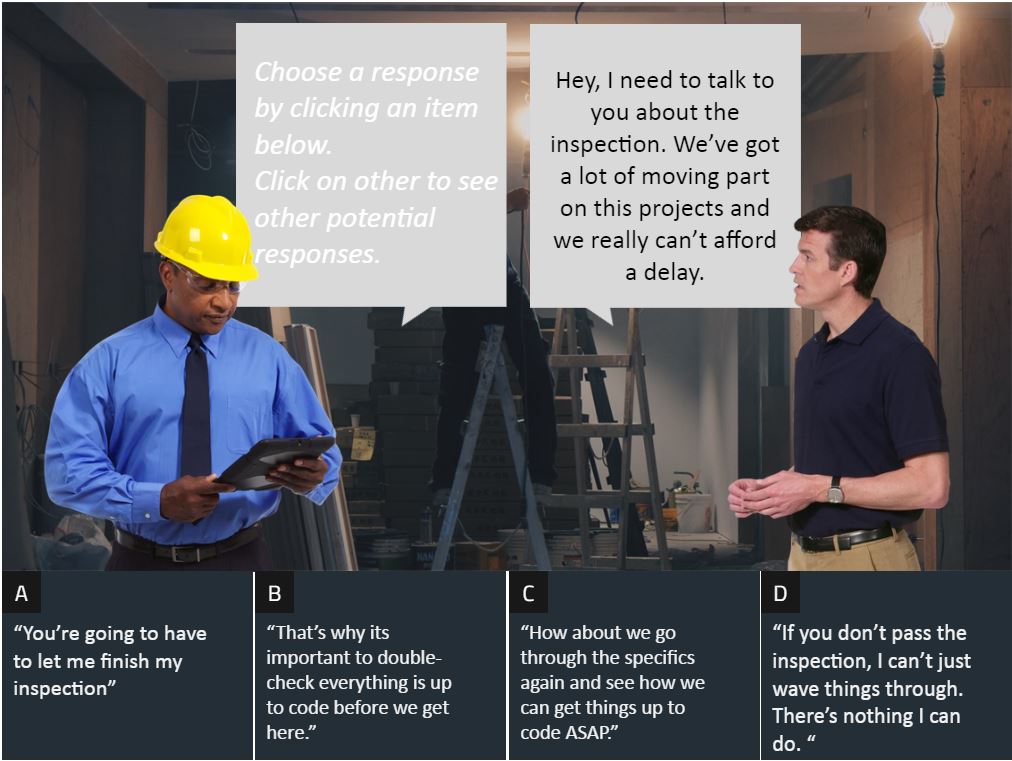 Interactive Learning Experiences
Our online course utilizes a multimedia approach, in which learners experience engaging video review and analysis, pre and post training surveys, numerous interactive exercises, self assessments as well as knowledge tests.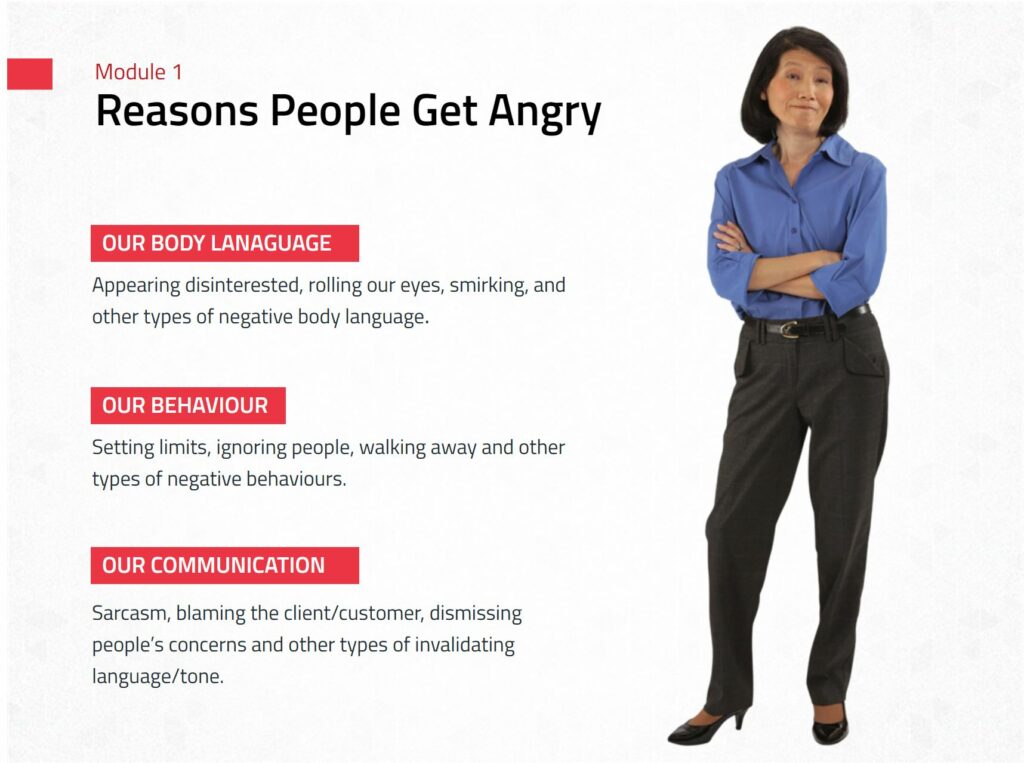 Benefits
Enhance Personal Safety and Confidence
This training recognizes that we have choices in how we respond to potential conflict and violence. With personal safety as a priority, workers are more likely to make safe and effective choices during public interactions.
Reduced Employee Stress & Incidents of Workplace Violence
When provided with the confidence and practical tools to respond to and safely manage customer behaviors throughout the continuum of conflict, employees often experience reduced personal stress, enhanced safety and increased service motivation.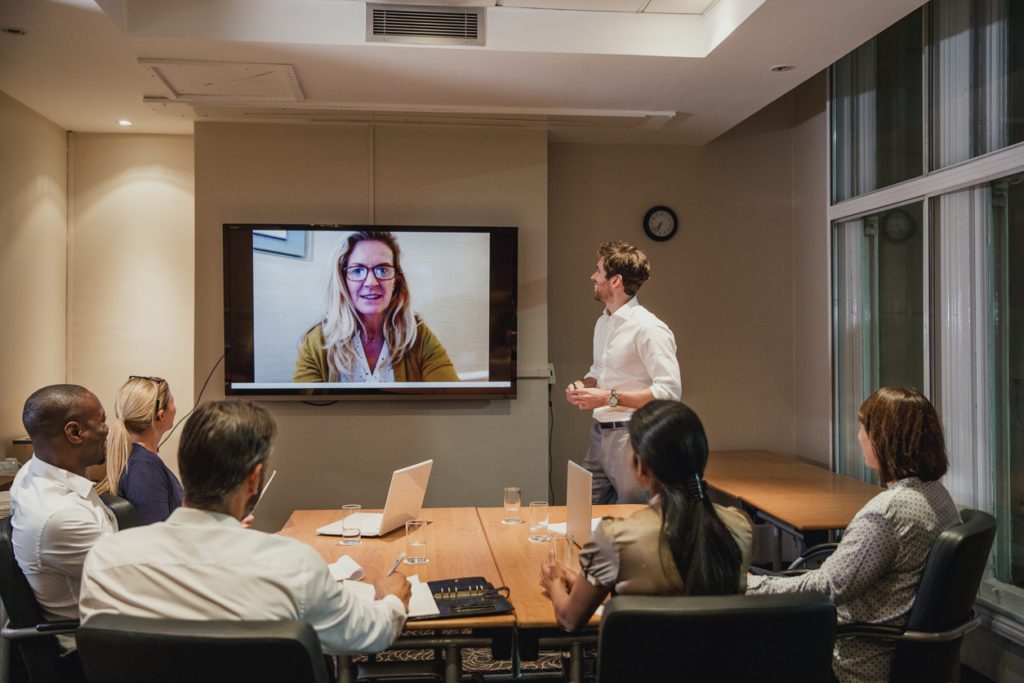 Live Webinars
For organizations that prefer their employees to participate actively within the training program, a live, customized webinar may be a more suited option. In this deliverable, an expert violence prevention training specialist engages your team in occupation-specific role-plays, video analysis and active class discussion.

"I walk in Seattle a lot at night. Gave me some good suggestions that makes me feel even more secure."
Employee
Trubion Pharmaceuticals

"Very helpful for dealing with angry and non-reasonable people."
Employee
Oxford Properties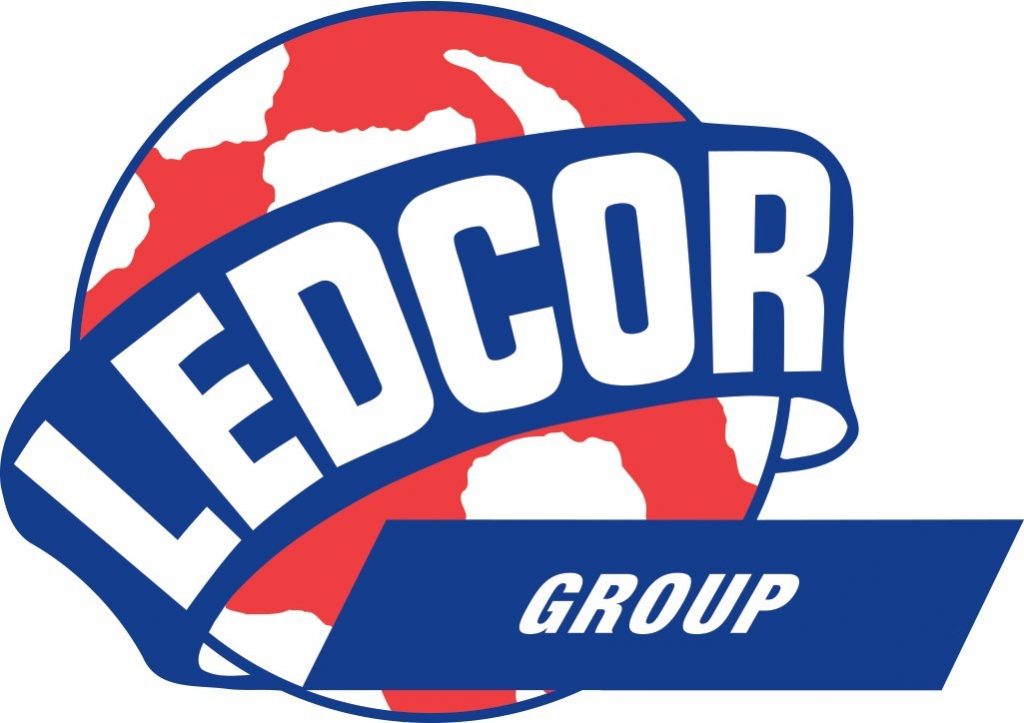 "It went way my past expectations. Excellent!!!"
Employee
Ledcor Group
Ready to give your team the tools they need to enhance their personal safety and increase their confidence?