Give your team a unique and engaging training experience!
Training Delivery Options:
Self-paced and fully interactive online course available. Bulk prices available for large groups.
Public interactions can be dynamic and workers must be able to adapt in order to safely and effectively manage.
This course provides best practices that can be used for a variety of circumstances. Workers learn that they do have choice in how they respond to difficult and sometimes volatile interactions; choices that inevitably determine the outcome. Renewed objectivity and increased confidence = reduced stress, increased morale, improved safety and enhanced service motivation.
Learning Outcomes:
Increased self-awareness and confidence
Enhanced assertive communication skills
Strategies for gaining public cooperation and compliance
Workplace awareness and assessment
Reduced conflict and risk
Improved de-escalation skills
Understanding of limitations
Co-worker support
Increased personal safety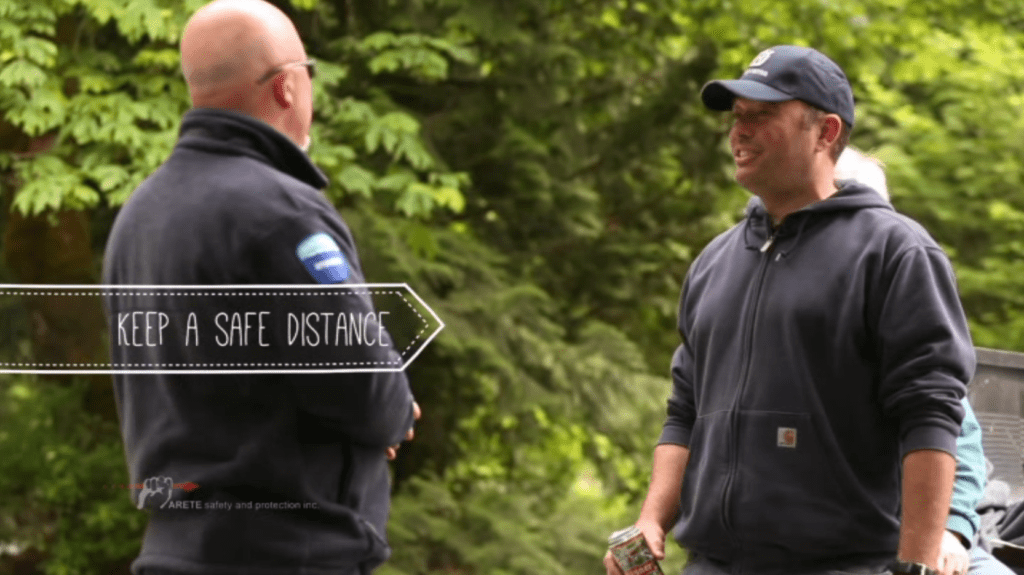 Dealing with Low Levels of Conflict Through to High Level Threats
ARETE's Personal Safety | De-escalation and Compliance training gives workers the confidence and skills to safely engage the public in order to gain voluntary compliance with rules, regulations and policies. In addition to gaining compliance, practical strategies for deescalating the continuum of customer anger will be explored, including responding to low level anger through to verbal abuse hostility and threats of violence. Our learning process utilizes a multimedia approach, in which you will experience engaging video review and analysis, pre and post training surveys, numerous interactive exercises, self-assessments as well as knowledge tests. The videos within this training will also explore different approaches and communication styles and demonstrate to learners how attitudes and communication choices often play a role in determining if situations escalate or not.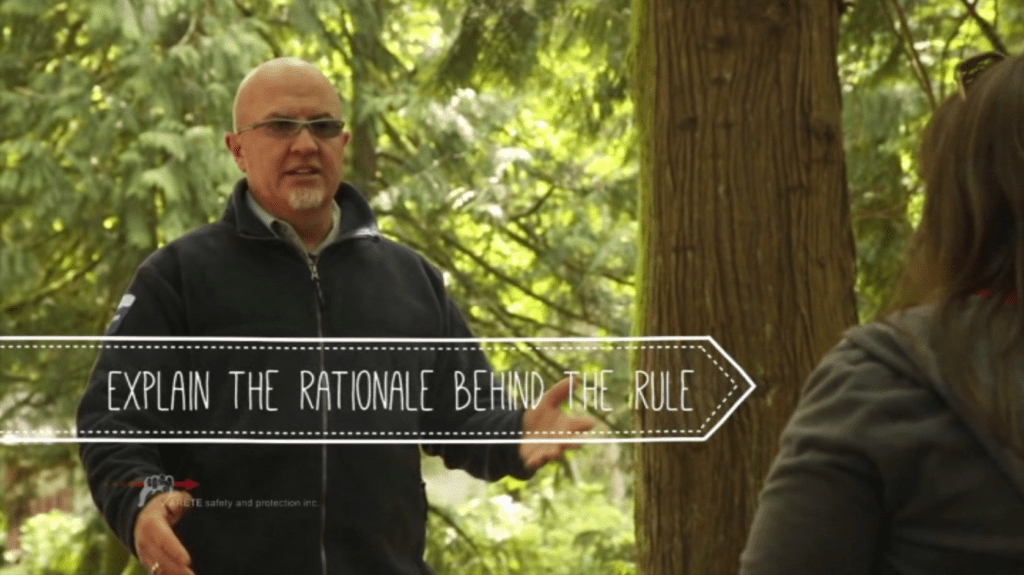 Choices in Communication
A worker's attitude, approach and choice of communication often determines if situations escalate or not. Workers tasked with communicating with the public regarding rules, regulations, by-laws or policies are trained to adopt safety focused and effective best practices for gaining voluntary compliance. This training also provides de-escalation skills for managing challenging and volatile behaviors.
Violence generally occurs on a continuum; as such, defusing involves much more than control, compliance, and simply stating consequences. A worker's 'style' of communication, ability to quickly assess, trust their intuition, along with their choice of response to various behaviors will have a significant impact on the outcome of interactions. Ultimately this will play a role in their safety and the safety of others
Ready to give your team the knowledge and skills to safely and effectively engage the public?